To celebrate Christ's resurrection -
St Mark's Parish Church Portadown
are planning an action packed
Easter weekend 2015 (3rd – 5th April)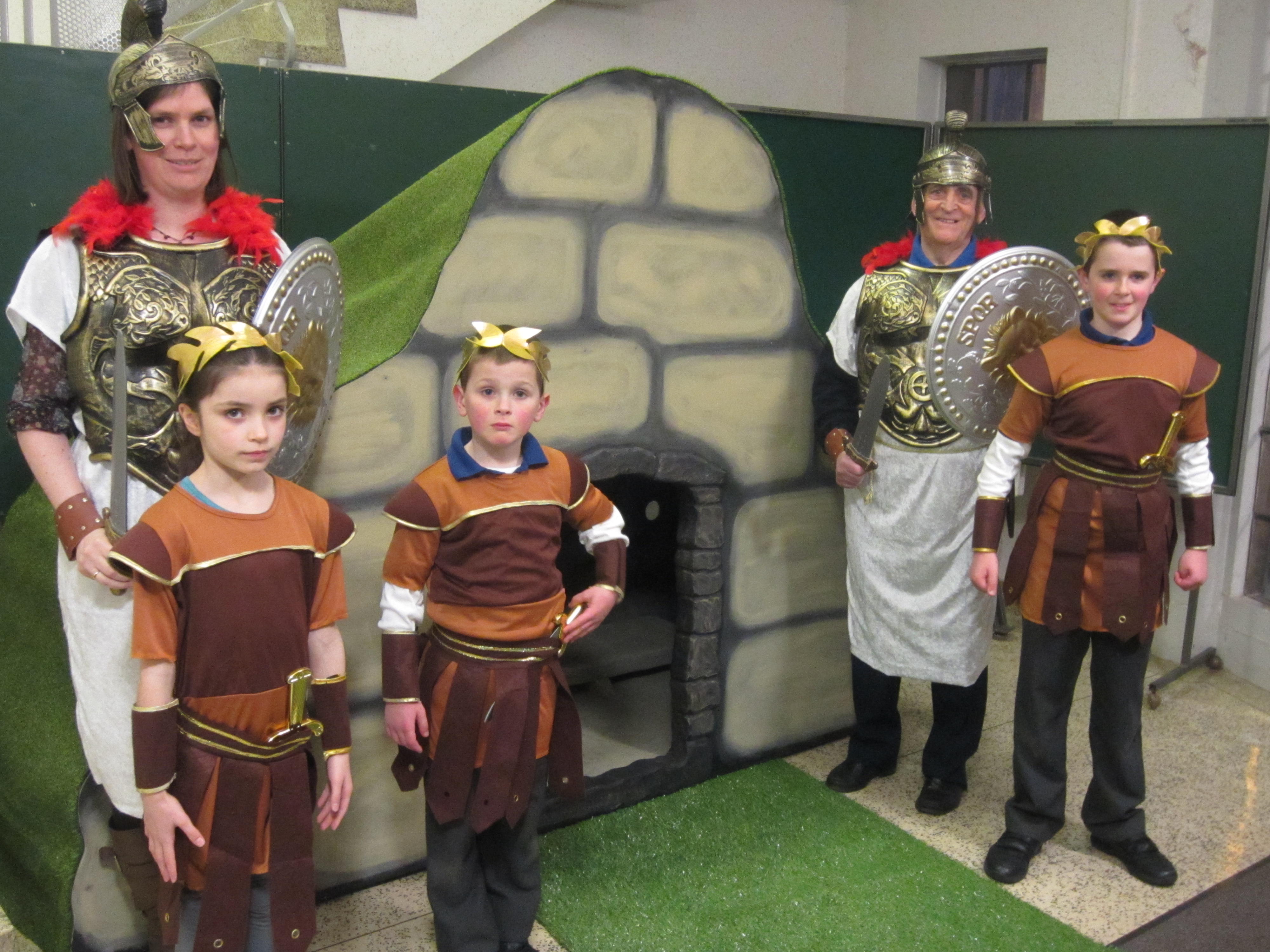 As a public witness in Portadown for all Christians, to Christ's death and Resurrection,
a "Garden Tomb" is to be set up on the public plaza in front of the Church before 10am on Good Friday morning.
Measuring about 8 feet long by 6 high by 4 wide, the tomb will have shrubs and flowers around it,
be covered in Astroturf grass and will have a large stone at its entrance.
The Tomb will be constantly guarded, night and day, by at least 2 Christians dressed as Roman Soldiers, until Easter Sunday Morning. The "guards" will be drawn from any and every Christian church or group or assembly in the town.
This is to promote the significance of Christ's resurrection for all Christians in Portadown regardless of what church they attend.
From 12 noon on Good Friday, when the tomb will be sealed,
there will be a large cross inside the railings of St Marks about 12 ft high with a red drape around it.
Information on Easter services and events from a variety of churches in Portadown
will be available at an information table by the tomb.
There will be a tent just inside the railings of St Marks to provide shelter and warmth for the "Roman Soldiers"
Detail of special events:
On Good Friday morning various churches will have a procession from their churches into town
and process around the town finishing at or before 12 noon.
Also on Good Friday, there will be an extended service in St Mark's church from 12noon to 3.00pm
which will take the form of a series of reflections with worship and silence.
People will be free to drop in for a few minutes and leave again, as convenient.
The café in the Fergus Hall will be open from 10.00am to 3.45 pm
On Saturday afternoon from 12-4 pm there will be an Easter egg treasure hunt trail with 300 Easter eggs
to be given away to all children who follow the trail around the church and complete a simple questionnaire.
From 10am - 2pm on Saturday, the Church café in the Fergus hall will be open to coincide with the Easter Egg hunt and to act as a fundraiser towards the costs of the weekend.
Also prayer teams led by Vineyard Church will be in the town and will offer to pray with folks for healing and wholeness.
On Sunday morning most of the churches in Craigavon who are a part of "Churches Together" will have a Dawn Service outdoors at the tomb at approx. 6.30 am. Bishop Harold Millar will give the Easter message. The stone will be rolled away before the service and you will be able to see grave clothes inside on a ledge. The red drape on the Cross will also be changed to a white drape.
On Sunday morning at 10.30 am we will have our Easter celebration service.
The Church will be surrounded with 300 white helium filled balloons
with the words "He is risen" on one side and a black cross on the other.
They will be tied to the railings all around the Church.
On Sunday night we will be hosting a special multi church outreach service at 7pm
featuring the 30 minute Billy Graham Association DVD "The Cross".
Without Jesus' resurrection there would be no Christians and no Christianity ... of any name or shape!
For further details please contact Revd Keith Marshall (keithmarshall777@yahoo.com)